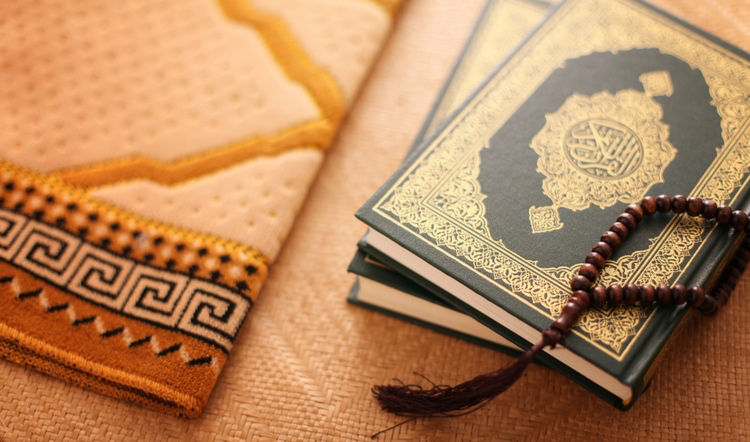 Hassan Sufi
Organiser
Collecting for
Assisting people of knowledge!
£1,405
56% of £2,500 goal
---
Money Due By
28th February 2022
---
السلام عليكم ورحمة الله وبركاته

As we all know Islām is an oral tradition with scholars at the forefront of the intergenerational transmission of its rich heritage. This majestic rank of the scholars comes with leading a particularly self-restrained and plain lifestyle in order to accommodate the masses, and in the absence of institutions and foundations the welfare of these prestigious, to whom we owe our spiritual survival, is compromised.

In the wake of this fact we began with the initiative of contributing to certain global scholarly figures who expend inestimable efforts to train, hone, nurture and cultivate the minds of the next generation.

We prompt you all to donate generously and we remind you that through such enterprise you may potentially earn the reward of the individual who is actively establishing the righteous deed.


Zaid bin Khalid (May Allah be pleased with him) reported:

The Messenger of Allah (ﷺ) said, "He who equips a Ghazi (fighter) in the way of Allāh is as if he has taken part in the fighting himself; and he who looks after the dependants of a Ghazi in his absence, is as if he has taken part in the fighting himself."
Payment
Enter amount to contribute
Card Details
This pot has now closed.
Payments can no longer be made.
Frequently asked questions
What is Collctiv?
Collctiv is a group payments app, that enables people to collect a pot(s) of money for a group activity, gift, event, sports, etc.
Do I need a Collctiv account to contribute?
Nope, you can simply pay with your debit or credit card, or use Apple or Google Pay.
Is Collctiv safe?
Yes, we use Stripe as a globally-trusted and FCA-regulated payment processor and to verify the identity of anyone collecting and withdrawing money from the Collctiv app.
---
Trusted by over 500,000 people around the world
Almost Perfect
@loucharlieWB
This has changed my life for the better!! I always ended up out of pocket when doing collections somehow. Now I buy a gift from the internet, have it delivered to work and transfer the money back into my account. It has also made collecting subs for netball so much easier as all the deposits were getting lost in my account.
Wonderful App
@Missym17
I have used this app for lots of different things since WFH from organising collections for leaving gifts at work to selling tickets for the Christmas party. It just makes it so easy to just send the link and saves me dishing out my bank details to everyone by email.
Lifesaver
@JennLaFleur
I just had to leave a review after my second successful Collctiv money pot! I needed an alternative after PayPal shut their PayPal Money Pool feature and this was perfect. I collect money for charity fundraising and this was ideal for allowing people to donate what they wanted.